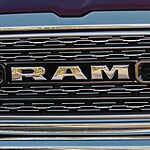 Off-roading is a wonderfully exciting opportunity enjoyed by many. Those just getting started often have questions about how to approach it. They can and should start by finding local off-roading clubs in their area. These clubs are where off-roading advocates gather to share tips, stories, and ideas for their next adventure.
There are forums online where information is shared as well. This may be particularly helpful during this time of quarantines and COVID-19.
Getting to great off-road locations now is easy to do. They are available at National Parks and Forest, parks that are set up specifically for off-roading, and even trail guides. Any of these locations and provide the challenges and thrills that off-road drivers love to see. Many try to travel to as many of these locations as they possibly can to expand their knowledge of excellent off-road adventures.